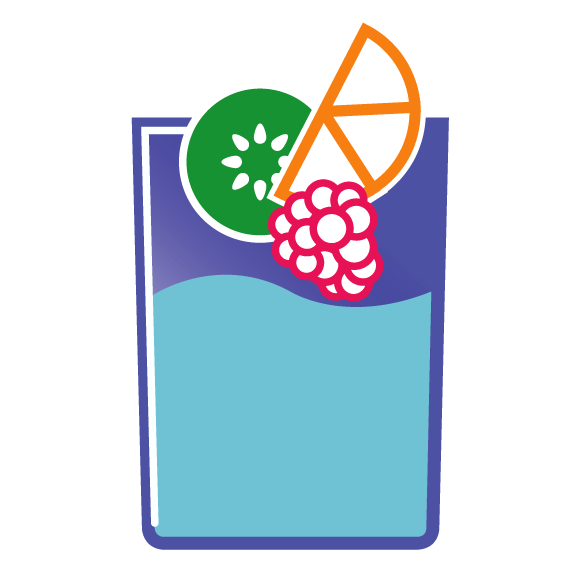 Helps you provide your kids healthy Hydration options, like water, fruit infusions, and smoothies.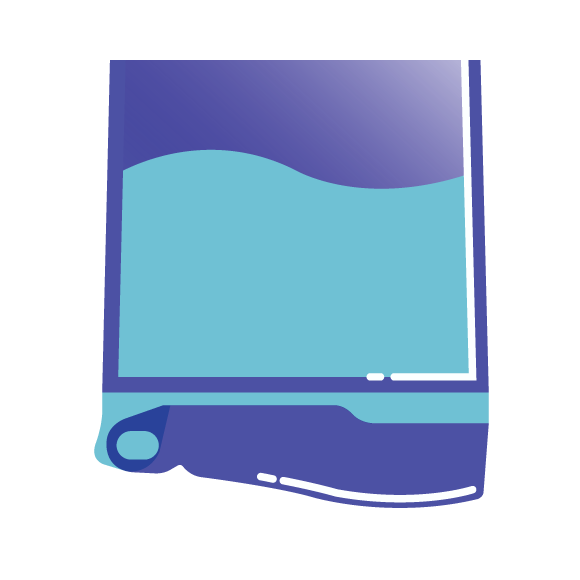 Simple to fill, Simple to pack, simplify the morning rush.  Tight seal, locking lid, and pop up straw make Drink in the Box simpler and less messy than disposable Juice Boxes.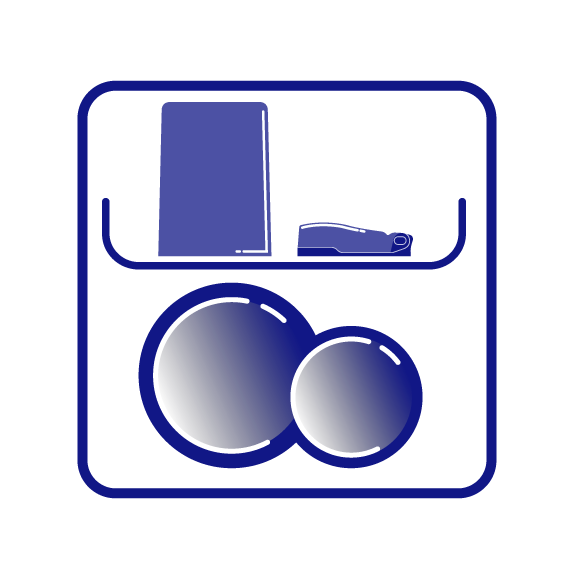 Easy to use, easy to clean. Dishwasher safe, top rack.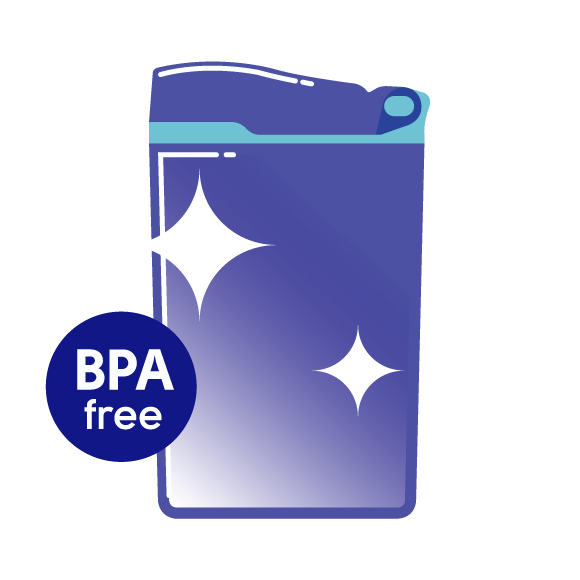 Made from super durable FDA approved USA made TritanTM. Drink in the Box will stand up to thousands of uses, replacing countless disposable Juice Boxes, good for the plant and your wallet.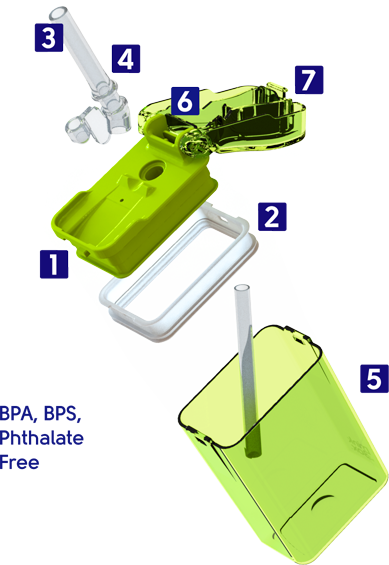 Lock on lid
Medical grade silicone
Larger straw with drip valves
Flips up spout
Tritan vessel, 8oz & 12oz sizes
Snap on lid hinge
New easy open latch
3+  recommended for ages 3 years and older
| | |
| --- | --- |
| Material | Made from Super Durable Eastman TritanTM. |
| Medical Grade Silicone | Seal and Drinking spout. Easy to clean and durable. |
| Drips Valves | Stop leaks if knocked over or left open. |
| Capacity | Available in 8oz and 12oz sizes |
| Dishwasher safe | Tritan and Silicone are dishwasher safe, top rack. Will stay looking good as new through years of washing. |
| Zero Waste | Drink in the Box is part of a zero waste lunch. Durable enough for years of use. Replaces countless disposable Juice Boxes |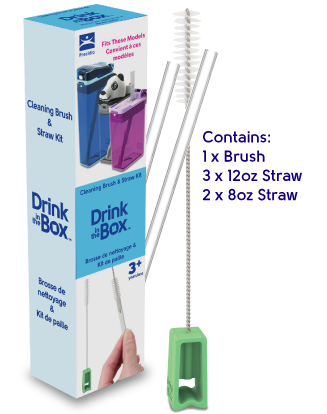 Cleaning brush & straw kit for Drink in the Box 8oz and 12oz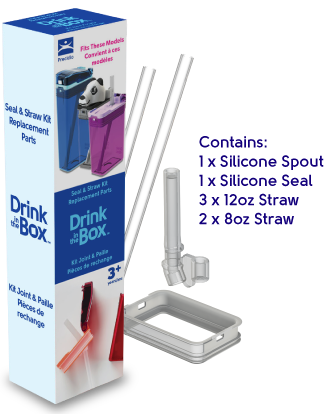 Seal & Straw Kit for Drink in the Box 8oz and 12oz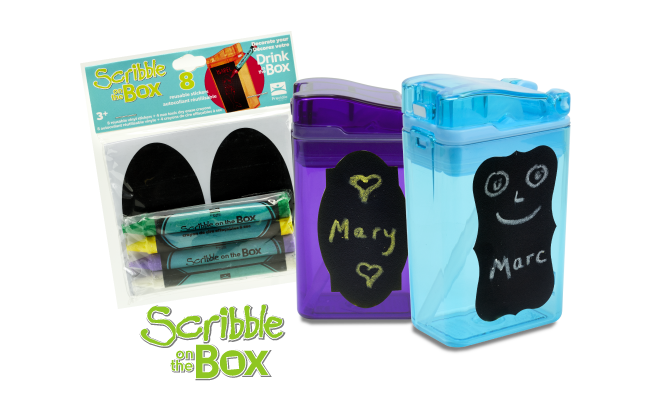 Scribble on the Box Label and dry erase crayon kit Fits 8oz and 12oz Drink in the Box and Snack in the Box
Shaped to fit
Box shape is easy to pack with lunches, snacks, and storage.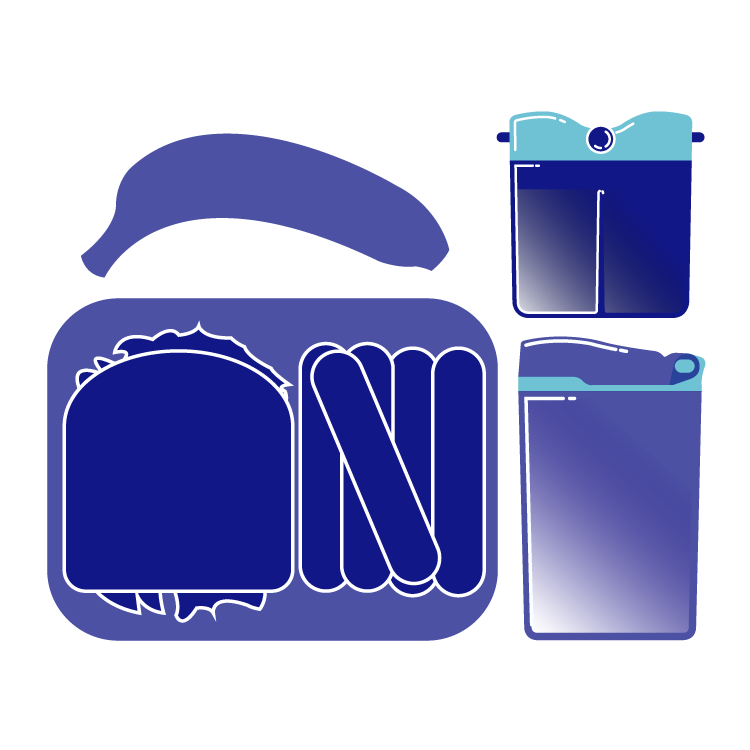 Clean & Clear
See what's inside. Disposable Juice Boxes may be hiding mold within.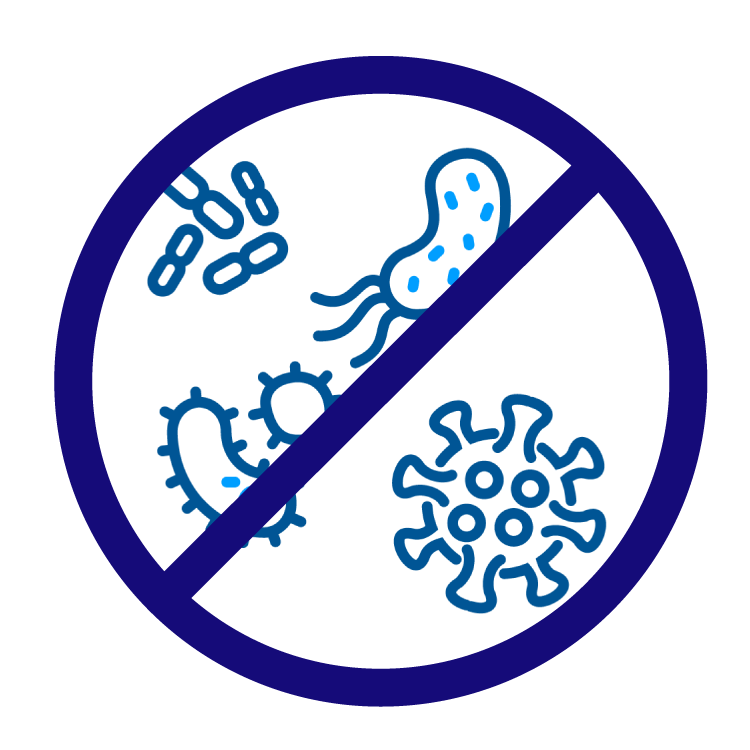 Reduce Sugar
Control sugar intake. Disposable juice boxes can contain high levels of sugar, leading to poor health and sugar fueled tantrums.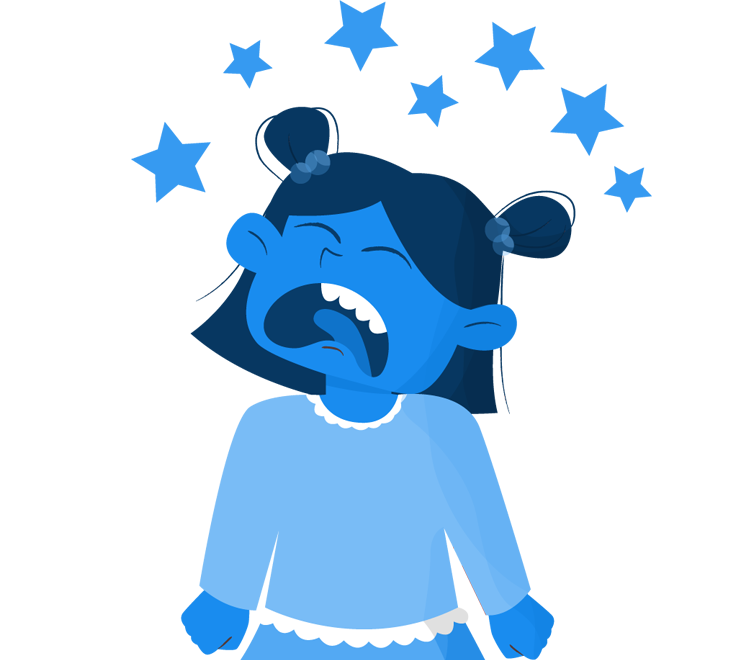 4 Billion disposable juice boxes are used every year.

Using Drink in the Box, helps to reduce the amount of disposables that will end up in landfill, and the energy required to recycle them.
Be kind to the earth, we have only one, and Mars is too far away and really cold.