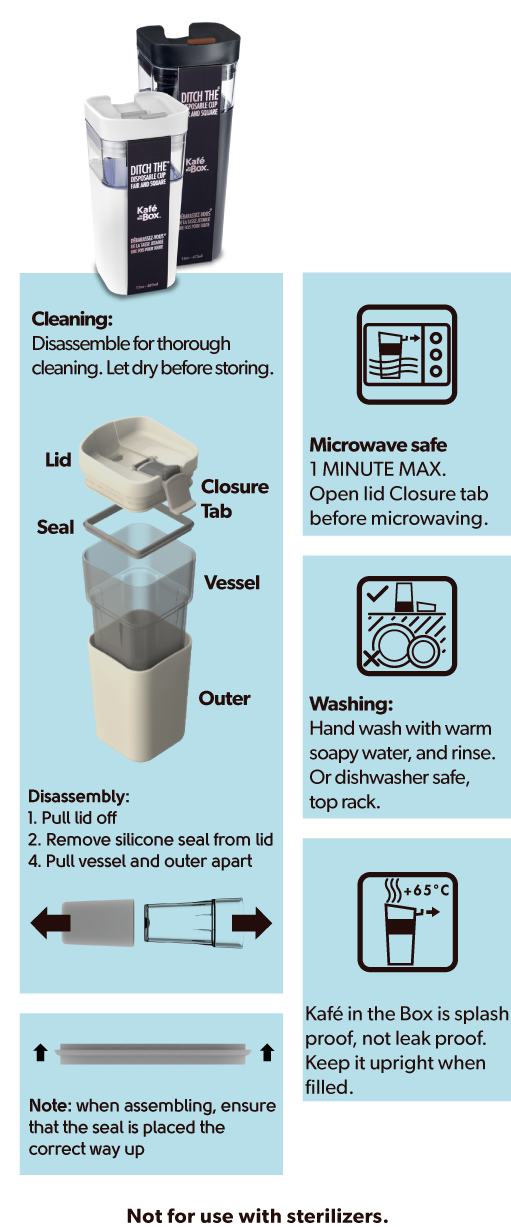 For greatest durability hand wash with warm soapy water.
Dishwasher safe, top rack.
Wash before Use
Ensure all food residue is cleaned off after use.
Sugar residue left on surfaces, can promote mold growth.
Disassemble for cleaning.
Outer sleeve is removable, pull apart from inner vessel.
Allow to dry completely before storing.
Caution:
Kafé in the Box is splashproof, not leakproof
Do not tip Kafé in the Box when filled
When full, do not put into a bag
Caution when filled with hot liquids
Do not microwave drinks more than 60 seconds
Remove lid when microwaving
Inspect periodically, discard if broken or damaged.